WHO WILL RECEIVE YOUR DONATIONS?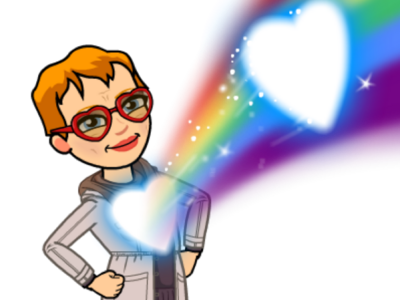 WHO WILL RECEIVE YOUR GENEROUS DONATIONS?
ALL DONATIONS GO DIRECTLY TO A 'LUNCH LADY'.
That's Right, All Donations will go directly to an Individual 'Luscious Lunch Lady or Marvelous Meal Man' who Lost a Home, a Car, belongings or EVERYTHING after Hurricanes Harvey, Irma, Jose or Maria!

These are the hard-working Women and Men who Proudly Serve School Meals to the Future Leaders of America (School Students & Staff).

Daily, with little fanfare or much appreciation, these fabulous people who I call 'Luscious Lunch Ladies & Marvelous Meal Men' Help Save America by Serving Students
5-Star School Meals
consisting of Fruits, Vegetables, Whole Grains, Protein and Milk. Even though many have Experienced Personal Loss of family, pets, home, cars and virtually everything they owned, they continue to serve the children with HEART!

It's my mission and passion to help these hard-working, heart-felt School Nutrition Professionals. Won't YOU HELP, too!
(INDIVIDUAL) LUNCH LADIES WILL RECEIVE YOUR DONATION!
Instead of GIVING to Nameless Groups that help 'someone', I wanted to GIVE TO School Nutrition Professionals I KNOW, personally, or
That I've Worked With. Hopefully, you, too, will
GIVE Generously to these INDIVIDUALS Who Give So Much and EXPECT So LITTLE!

Since I spoke to various School Nutrition Professionals in the Houston, Texas area and Florida area, I've was able to identify and Give to
31 INDIVIDUALS in the Houston Area
(Humble Child Nutrition & Galena Park Child Nutrition) who needed help.

Like I said, I either personally know these SN professional through speaking engagements or I know their Directors' who have personally identified INDIVIDUALS as
'LUNCH LADIES In Need'
.
'Lunch Ladies in Need' means that a natural disaster has devastated their lives--either wiped out their home, their car or EVERYTHING they Owned!

I will continue to contact Directors in the Storm Areas to identify others who need our help.
Unfortunately, the number of people in need of our help will Grow, and Grow, and Grow with the next natural disaster.

...

Please Give Generously to Support Your Friends, Neighbors, and Fellow
'
Luscious Lunch Ladies and Marvelous Meal Men'
who have Experienced GREAT LOSS!

Make Check to: Lunch Lady Heart Fund
Send to: 16026 S 36th Street, Phoenix, AZ 85048-7322
Picture: Gina Receiving a 'Help a Lunch Lady' Donation with a Loving Support Letter from MGM
Meet 'Lunch Lady' Gina:
Courageous Survivor
of the Deadliest, most
Destructive Wildfire
in California History,
The Paradise, Camp Fire-Nov 2018.






In Gina's own words…

"It was just another day. I dropped the kids off at school.
I headed to work as a 'Lunch Lady' at Paradise USD Food Services.

~I NEVER thought it would be the last time I left the comfort of my home.
~I NEVER thought it would be the last time I would drive down my road.
~I NEVER thought it would be the last time I would see the many homes around mine.
~I NEVER thought it would be the last time I would see businesses that lined the streets of my beautiful town—Paradise, California.

Even when I saw the dark smoke cloud in the sky and ashes and embers blowing all over from the harsh winds, it NEVER crossed my mind that in less than an hour my life would be turned upside down.

Evacuation notices started coming in. My husband, Zane, worked in Chico, the next town over. Hurriedly, I called him to let him know about a fast moving fire heading towards Paradise. We divided up the tasks that needed to be done. He rushed to pick up our son, Zane, from school. He then headed home to get our animals when he saw the fire, right in front of him. Meanwhile, without knowing the closeness of the fire, I raced to picked up our daughter, Isabelle. And then headed home-- thinking I had time.


Traffic was completely jammed up. We inched our way up Clark road. The smoke was getting heavier and heavier. I spoke to my Dad who was stuck at his home trying to get his dog. He asked if I could help by coming to get him. I couldn't. Desperately, I yelled for him to get in his car and go-- now. I called Zane who had made it home. He said there was no time to get anything. He pleaded for me to just get out of town-- now.

Without warning, Flames were everywhere. Traffic was turned back around. As I turned around,
I spotted my mother-in-law, John, her fiancé, and their 93 year old neighbor. They, too, were told to turn around.


It hit me like a thunderbolt – 'We're trapped in a circle of fire. Flames are everywhere, everywhere.'
I could smell my tires melting. I could see the flames rolling off my car. As I looked around the other cars, I could see and feel FEAR.
No one knew what to say.
No one knew what do.
No one knew where to go.
Repeatedly I told my daughter, who sat so calmly, 'We are going to be okay', 'We are going to be okay'.

The sky darkened. We heard Explosion after explosion. A firefighter appeared out of nowhere. He was walking up the road yelling for everyone to get out of their car and run.

I grabbed my daughter, my purse and her backpack. We ran to my mother-in-law. We all started running down the street. Some people were running for their lives. Others were giving up falling to the floor.
A firefighter shoved us in a metal building. He told us it was the safest place to be. Suddenly, the fire was right across the street.
'Run, Run, Run…Get out of the building'. We were told to get to our cars or run to the open field behind us.
John and I started to run to get our cars while my daughter stayed with my mother-in-law. I couldn't leave my baby, instantly, I turned around.

Miraculously, we saw a shuttle bus. It was full. We raced to it, anyway. We had to get my baby girl and our 93-year old neighbor on it. Gratefully, we all squeezed on.

This bus driver was our savior. He raced down the road, around the line of strewn cars, and even through the dirt. His mission was clear--GET EVERYONE OUT ALIVE!

While on the bus, no matter how hard I tried, I couldn't get a hold of anyone. Due to the fire, Phone services were not working. Thoughts dashed through my head:
Did my husband and son make it out?
Where's my Dad? Last I heard, he jumped out of his truck, with his dog, to run for his life.
The pressure was too great, I broke. All I could do was hold my daughter as tightly as I could.

It was around noon yet the sky was as dark as midnight. We could barely make out the street signs to see how far down the road we'd gone.

Finally the sky began to reappear. Phones started to work. I made call after call to confirm that my loved ones were safe. Everyone on our bus began thanking the lord. We embraced each other with love. Although this was the longest ride of my life, Our Bus Driver DID IT. We Were All Alive!

As you read these words, I'M SAFE.

Many of my friends and family are, too. That's all that matters!

After a month...
~I'm hurting that so many are still missing.
~I'm hurting for those who suffered injuries.
~I'm hurting for those who lost loved ones.
~I'm hurting for my town which went from Paradise to Hell in an instance.
Even though my heart is shattered, I grateful to be ALIVE and back at work helping the children of our community!"
SCHOOL NUTRITION PROFESSIONALS HAVE TOUCHED MY HEART!
I HOPE TO TOUCH YOUR HEART TO HELP a 'Lunch Lady'!

I AM A SELF-CONFESSED.

UNABASHED CHEERLEADER
for School Nutrition Professionals, affectionally known as 'LUNCH LADIES' & 'FOOD DUDES'!
My passion was inspired by my sweet mother who was a
'
Luscious Lunch Lady'
.
Daily, my Mom Made A Heart-Felt Difference with her
Lunch Lady
Co-Workers and the Students she FED, both physically and emotionally.
My mom inspired my Passion to work for these hard-working, kind-naturered, under-appreciated
Lunch Lady Professionals
.
I had the privilege to joyfully speak to various
School Nutrition Professionals
in
South Florida
and in the
Houston, Texas
Area. Shortly after I departed Texas,
Hurricane Harvey
blew in and decimated the Houston and surrounding areas. As I watched the devastation that unfolded before me eyes, I sobbed. Before, I could regain my composure,
Hurricane Irma
blew into Florida, exactly where I'd just spoken for more school nutrition professionals!
Crying will not help anyone--but--Heart-Felt ACTION WILL!
...Please Give Generously to Support Your Friends, Neighbors, and Fellow
'
Luscious Lunch Ladies and Marvelous Meal Men'
who have Experienced GREAT LOSS after the Hurricanes-- Harvey and Irma.
GIVE TO 'THE LUNCH LADY HEART FUND':
SEND TO:
16026 S 36th Street Phoenix, AZ 85048-7322
SCHOOL NUTRITION PROFESSIONALS
(Photo-Lee County School Nutrition Professionals Celebrating 'Customer Service for Kids' Before Hurricane IRMA Hit)

Meet LEE COUNTY SCHOOL NUTRITION PROFESSIONALS
(Lee County is Located in FORT MYERS, FLORIDA)
Many of these
BRAVE, CARING, HARD-WORKING
'Luscious Lunch Ladies & Marvelous Meal Men'
sacrificed everything to be on the front lines during Hurricane IRMA. Literally, on the 'FRONT NUTRITION SERVING LINES'!
As Hurricane Irma approached Florida, several Lee County Schools were opened to citizens as
Shelters
.
Countless
Lee County School Nutrition Professionals, Voluntarily, CHOSE TO HELP their Communities by 'OPENING THEIR SCHOOL FOOD SERVING LINES'.
These HEROIC Women and Men of School Nutrition provided the food for the citizens fleeing the tornado like winds, the pouring rain, and the huge storm surge flooding.
Without hesitation these VALIANT 'Lunch Ladies' left their children, their partners, their families, their pets, their homes, their cars, and everything they hold dear to
SERVE OTHERS
. They served without complaint even though they had NO IDEA How Their Own Families Were Doing During the Storm.
Our Beloved 'Lunch Ladies' greeted these 'Desperate Citizens' with a Filling Meal, a Warm Smile and Comforting Words.
Sadly, many of these citizens took their frustration and anger out on our sweet 'Lunch Ladies', who came to SERVE, by belittling, berating and criticizing their efforts.
Our courageous 'Lunch Ladies' held in their own fear while quietly absorbing the anger of these scared people.
When our 'Lunch Ladies' left the shelters to return to their own homes they discovered IRMA had struck Florida with a vengeance.
Unfortunately, our FEARLESS 'Lunch Ladies' were greeted by 2-6 feet of water in their homes. They heard the cries of their own kids who had lost all their toys, clothes, and shoes. They heard the cries of their own partners who had weathered the storm without them yet were proud of them for Serving Others.
Thank God, no loss of life, only loss of everything else.
IT'S NOW TIME TO STAND UP FOR OUR
'LUSCIOUS LUNCH LADIES AND MARVELOUS MEAL MEN'
WHO SACRIFICED SO MUCH--FOR SO LITTLE.
Please Help ME to APPRECIATE SCHOOL NUTRITION PROFESSIONALS.
Stand Up for School Nutrition Professionals with YOUR Generous Donations!
Help FLORIDA SCHOOL NUTRITION PROFESSIONALS --WHO SERVED AND HELPED So Many Others.
...Please Give Generously to Support Your Friends, Neighbors, and Fellow
'
Luscious Lunch Ladies and Marvelous Meal Men'
who have Experienced GREAT LOSS after the Hurricanes-- Harvey and Irma.
Please...MAKE A DONATION!
Lunch Lady Heart Fund
16026 S 36th Street
Phoenix, AZ 85048-7322
#HelpingLunchLadiesWithHeart
NY School Nutrition Association, Fulmont Chapter,

Uniquely Helped SUPPORT MGM's FUND for LUNCH LADIES in Need!

Here's What They Did:

After hearing MGM speak at a chapter meeting, the Fulmont Chapter of NY SNA Created Tee-Shirts with one of MGM's favorite sayings;

'School Nutrition is Saving America one 5-Star School Meal at a time'.

At their Spring Fulmont Chapter Meeting, SNA Members voted to send MGM Tee-Shirts to sell at her engagements to be used for MGM's Fund to Help LUNCH LADIES IN NEED. Myra Trumball sent the Tee-Shirts to MGM with a loving note from the Fulmont Chapter Members.

This Simple ACT OF KINDNESS and GENEROSITY raised hundreds of dollars for the 'Helping Lunch Lady Fund'. The money came just in time. Who could have predicted a Wild Fire would ravage and wipe out an entire town in California, but it happened. MGM used the mone, Fulmont Chapter rasied, to support the Lunch Ladies in Paradise CA who lost everything in the Wild Fires that ravaged their area. Out of the 37 members of the Paradise School Nutrition team, 34 lost their homes and everything within.

FULMONT CHAPTER'S CHALLENGE TO YOUR SNA CHAPTER:

THE NY SNA FULMONT CHAPTER CHALLENGES YOUR SNA CHAPTER TO SUPPORT MGM'S FUND TO

HELP LUNCH LADIES IN NEED!

We Double Dog DARE YOU to HELP OTHER LUNCH LADIES IN NEED!

We Did and it Felt So Good to Help One of Our Own!